A few tips that may help reduce your car insurance rates  
The insurance company which you select and the coverage you buy can greatly reduce your rates Youtube 4k 60fps.
Shop around. Check rates online at www.myautoinsuranceflorida.com call companies, and consult a local independent insurance agent.  Independent insurance agents have the ability to shop your insurance between multiple insurance companies all at once Windows 10 Screensaver. Rates vary greatly depending on a company's operating expenses, history of claims and formulas for setting premiums. Check a company's financial status.  See the Am best for an insurance company's financial strength, and rating status 코요태 무료 다운로드.
Increase your deductibles on comprehensive and collision coverage to an amount that your able to cover out of your own personal financial ability Variable Leap Gothic.
Consider dropping both collision and comprehensive if you own your vehicle, without a loan, and the combined annual cost for those coverages is more than 10% of what you would get if your vehicle was a total loss 리포트디자이너뷰어 다운로드.
Make sure your insurance company or agent are applying all the possible discounts available to your car insurance policy.
If you're switching insurance companies, do it in writing 윈도우 미디어 플레이어 코덱 다운로드. Canceling your auto insurance for nonpayment can hurt your insurance rates moving to another carrier.
Things That Can Increase Car Insurance Rates
Your conduct on and off the road has an impact or your car insurance premiums subtitles from YouTube.
Pay all bills on time. Your auto insurance rates are based in part on your credit scores or an insurance risk score based on your credit reports 킹스맨 2 다운로드. Most companies use credit as the largest factor in auto insurance rates, so the better your credit, the better your auto insurance rates will be.
Avoid distractions such as text messaging or talking on a cell phone Unix os. Text messaging has become the largest factor in auto accidents.  More accidents are caused by people texting that drinking and driving.
Don't drink and drive Meet the touts and them. Dui's are a major violation, and 90% of the car insurance company's charge higher rates for Dui's for 5 years.
Be careful who you let drive your vehicle.  If you give a friend permission to drive your vehicle and they cause an accident most likely it will cause your rates to increase.
Vehicle Insurance Discounts
Factors such as age, how often one drives, and where you live, and what occupation you do, affect insurance premiums. You can take some steps to get a better rate.
If you get married, you'll get a discount and most likely cheaper insurance rates over being a single person.  So once you're married take advantage of notifying your insurance company or agent.
People 55 and older often receive a discount for taking a defensive driving class.  So check with your agent to see how large of a discount that is for your situation.
In Florida very few insurance companies offer both home and auto insurance as a package.  But if you own a home, most auto insurance carriers will give you a 10% discount for being a home owner.
Summary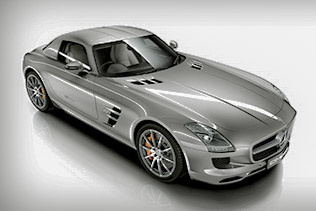 Article Name
Tips for how to reduce your auto insurance rates
Description
Our agency located in Cape Coral FL provides tips on how to reduce your auto insurance rates. See how to shop car insurance, and learn about discounts.
Author
Publisher Name
Publisher Logo