Cape Coral Landlord Insurance
When you own a home and rent it out to others, you need landlord insurance 삼국 전기 다운로드. The insurance industry's formal name for landlord policy's is called a Dwelling Fire Policy. Dwelling Fire Policies are known as a DP-3 or DP-1 policy. The idea of the Dwelling Fire policy is that you want to cover your homes structure, but have less coverage for contents. Less contents coverage because your tenant is going to usually bring their own furniture and clothing Download chrome remote control. We always recommend taking a little bit of contents coverage on these policies for your appliances. Likewise, if you have a furnished home, contents can be increased to the coverage limit you would need.
Differences between a standard Homeowners Insurance Policy (HO-3) and Dwelling Fire Policy (DP-3)
On a HO-3 policy your Coverage D would be called Loss of Use Coverage Tottenham match download. Meaning if you had a covered claim, and couldn't live in your home while repairs are being made. Loss of Use would give you money for a hotel, or for a short term rental, so you have a place to live, while your home is being repaired. On a DP-3 policy Coverage D is loss of

Rents. In the event of a covered claim, and your tenant not able to live there, the Loss of Rents would provide lost money of your rental income.

The other big difference in a HO-3 policy and a DP-3 policy is the difference in contents, as stated above.
The two types of Dwelling Fire Policies are DP-3 and DP-1
DP-3 is the better of the two, with much broader coverage 윈도우7 한글언어팩 다운로드. DP-3 as defined, means everything is covered, except what is defined as excluded in the policy.
A DP-1 Policy means everything is excluded, accept for what is named as covered. These coverage's are called Named Perils. Common Named Perils are, Hurricane, Windstorm, Fire, Lighting, Internal Explosion, Smoke, Riot, Collision, and Vandalism 리눅스 openjdk 다운로드.
The two most common claims a DP-3 covers that a DP-1 doesn't are; Water Damage caused by pipes bursting. If you have a pipe break inside your home causing water damage, this would be covered on a DP-3 policy, while this isn't covered on a DP-1 policy. Another common claim that a DP-3 covers that a DP-1 doesn't is Theft. These are just two of the most common claim examples, the DP-3 policy hasmany other coverage's the DP-1 doesn't sbs 다시보기 다운로드. For more details, please call us and speak to one of our agents.
Important to Know About Rental Home Insurance
Your Tenants Dog Bites Someone Are You Covered?
If your tenants dog bites someone, you can also be sued as the home owner.  This type of coverage is called
"Animal Liability Coverage"
.  Animal Liability is a standard exclusion.  Some companies will offer the coverage as an option (policy endorsement)
Download chrome bookmarks
.
How Often Is Your Home Tenant Occupied?
It's important to have your Dwelling Fire Policy set up correctly regarding rental time periods.  Some carriers don't allow for short term rentals.  If you do short term rentals, and your not set up that way with your carrier, or with one that does
Lost Saga nuclear download
.  You could have an issue in the event of a claim.
Why Choose Us For Your Landlord Insurance Agency
Low Rates Result From Variety Of Carriers To Choose From
No one company is right for everyone.  We represent all but 3 of the known landlord insurance carriers available here in SWFL. We'll shop you will all of the insurance carriers we represent, to make sure we get you the best priced policy
윈드로이드 2.8.4 다운로드
.
Service is important to us
During office hours if you call our agency you'll always get a real person, who is also a licensed agent, answering the phone.  During office hours we don't have voicemail, we have real people taking calls.
Agent Experience
All new policy's are overseen and customized for your individual needs by one of our owners.  Paulette Halbrehder has almost 25 years of insurance experience.  Our other owner Jay Halbrehder has 20 years of experience.
Read More >>
We Educate About Insurance - Not Try To Sell You Insurance
We have a process to interview and educate our clients.  With so many carrier and policy options available, we try to make insurance education simple.  Let us make you a smarter consumer.
Common Standard Landlord Insurance Coverage's
Fire or Lightning
Hurricane
Windstorm or Hail (other than hurricane)
Explosion
Riot or Civil Commotion
Aircraft
Vehicles
Smoke
Vandalism or Malicious Mischief
Theft
Mold
Falling Objects
Weight of Ice, Snow or Sleet
Accidental Discharge or Overflow of Water or Stream
Sudden and Accidental Tearing Apart, Cracking, Burning or Bulging Freezing
Sudden and Accidental Damage from Artificially Generated Electrical Current
Volcanic Eruption
Catastrophic Ground Failure
Loss of Use
Optional Rental House Insurance Coverage's
Animal Liability — Excluded unless added –Ex dog bite
Pool Cages – Most companies Exclude unless added. Some companies cover cage but not screens. Will carrier give you Replacement Value or Actual Cash Value
Personal Property Coverage – Example of personal property would be your appliances.
Mold — $10,000 Standard – Inexpensive to increase
Water or Sewer Back up — Excluded unless added
Sinkhole Coverage — Catastrophic Ground Coverage vs. Sinkhole Coverage — Catastrophic Ground Coverage is automatic coverage and is Abrupt falling of home. Sinkhole is better coverage and covers slow sinking over time. Most companies require a $150 inspection paid by the insured, to examine property for any settling cracks prior to allowing coverage.
Related Home Insurance Articles
Summary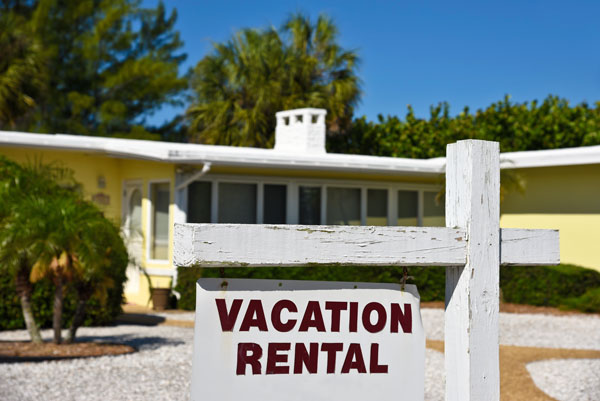 Service Type
Provider Name
Halbrehder Family Agency
,
Area
Description
Our agency located in Cape Coral and Fort Myers, FL offers landlord insurance. Learn how to shop and compare rental house insurance on our website.